There are literally millions of businesses occupying social media space just vying for a customer's attention.
For a business to survive and thrive you must have a strategy that works. And in order to create an effective social media strategy you have to know what the latest marketing trends are.
Otherwise, you won't get a return on the time and money you invest in your marketing plan.
In this post, I'm going to cover the latest social media marketing trends for 2018.
Chatbots will make customer service faster
Chatbots are no longer the robotic, clunky machines they once were. They are bots that are able to provide an instant connection with customers from all over the world – solving customer issues and even ordering pizza. This year we have seen many brands are testing chatbots with varying degrees of success.
According to Gartner, 20% of business content could be machine-generated by 2018. If machines can be taught to create stories that are genuine and relatable, the advertising and marketing potential is certainly worth investigating.
Chatbots give brands the chance to interact quickly with their audience in a way that feels personal. As bots become smarter and more human-like you can customize your brand voice and send personalized messages directly to users. Facebook reported that they now see 100,000 monthly active bots on Facebook Messenger, offering a whole new platform for marketers to connect with audiences.
The quickest adaptors to chatbots are currently millennials, with nearly 60% having already used chatbots and 71% saying they would like to try a chatbot experience from major brands.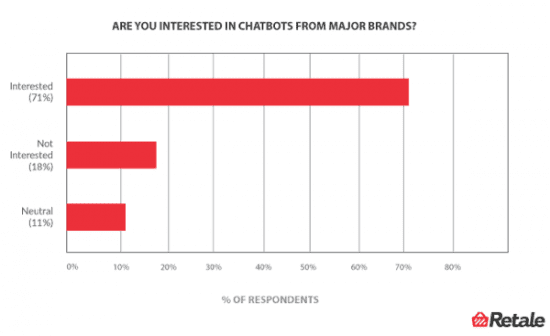 Ephemeral content will provide the best engagement rate
Snapchat, Instagram, and Facebook stories have led to the popularity of ephemeral content. Most ephemeral content is shared for up to 24 hours and then disappears forever. Brands are now creating content for their social channels as well as having a separate strategy for their ephemeral content marketing.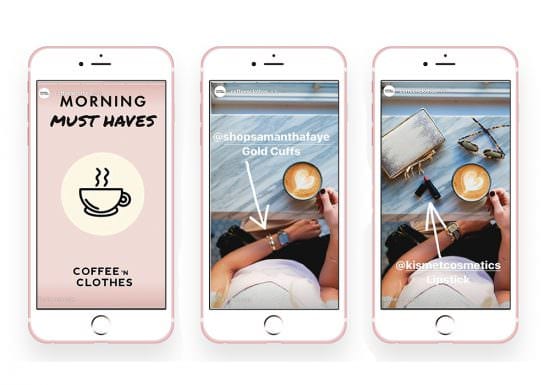 Ephemeral content allows you to be more authentic, we are seeing many brands using their Instagram profile for their best, high-quality content and stories for more real-time content. Because of the nature of stories content is lost within hours, making your followers take fast action and marketers gain from it.
Having a high-quality social content strategy is a must! We have taken a look at why storytelling is the future of social content marketing, using National Geographic as a prime example of how to engage 350 million combined social followers.
Having stories that appear at the top of your follower's feed helps keep your brand at the top of their minds. There are 250 million stories everyday, you need to find ways to make yours count.
Recommendation: Have a plan in place to reach audiences with the help of an ephemeral content marketing strategy. Look to be more authentic and offer real-time content to engage audiences in the shortest possible time. Create a strategy around your story and invest time and thought.
Rise of augmented reality
The use of Augmented Reality on mobile devices provides a niche and engaging way for marketers to reach their target audience – it's quick, easy and very interactive.
This year Apple announced the launch of iPhone 8 and iPhone X which provides users with new augmented reality experiences. Therefore its likely more social channels will plan on introducing new ways of integrating AR into their platforms. We have already seen Snapchat roll out a new AR feature allowing users to their Bitmoji and project themselves or images into the real world through the app's camera.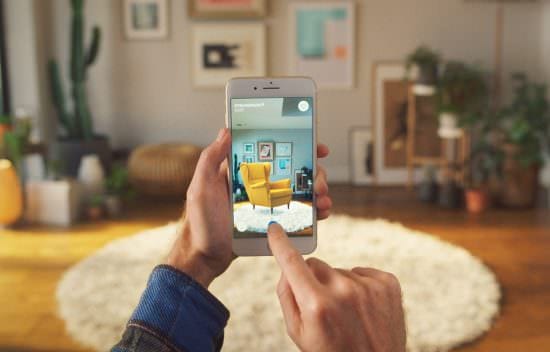 Similarly, brands could soon project their products into the homes of social media users through special filters. For example, IKEA rolled out 'Place' an app for users to preview furniture in their home before buying. This is a great way to increase conversions by showing customers how their products will look in the surroundings of their own home, before buying.
As AR grows 'Virtual FOMO' will become a reality. People will start to feel like they are missing out on this new world and want to become part of it. Therefore social media will help AR go mainstream. Look at the features and tools big social platforms like Facebook are introducing and find ways of tapping into this trend.
Recommendation: If you are planning on using AR make sure it adds value for the user and is shareable. Don't use AR for sake of it. It's important to consider how your strategy fits in and what these new features and tools might facilitate in time.
Influencer marketing will continue to take over
Influencer marketing is not a new thing anymore. Due to the vast majority of marketers wanting to tap into the influencer market, there are far more challenges faced by agencies and brands. The popularity of influencer marketing has made it hard to know who to trust.
Consumers want authenticity from influencers, brands who seek to work with real influencers or industry experts will find a higher engagement rate. Viewers will become bored of seeing brands use any influencer with over 10,000 Instagram followers to promote teeth whitening or protein shakes.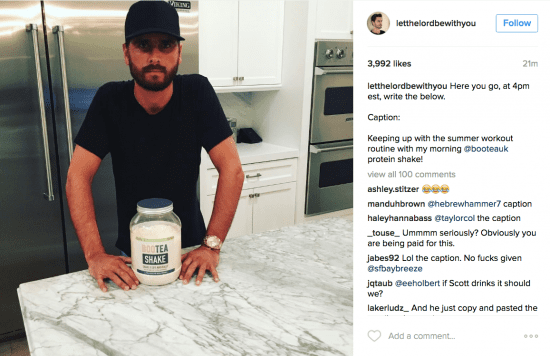 Secondly, with so many brands wanting to work with influencers they will become more thoughtful on who they want to work and be associated with. Therefore, building meaningful relationships with influencers will be key in 2018. Maintaining these relationships is complex and requires personalized messaging based on who the influencer is.
The future of influencer marketing will see brands turning to real experts. This is due to too many brands wanting to work with social influencers and their opinions no longer being trusted.
Recommendation: You will need to set clear objectives of why you are wanting to work with influencers and consider whether or not they will help deliver the best ROI. Know who your audience regard as influential and build solid relationships with them.
Video Video Video
In a mobile-first culture, video is our main consumption. In 2017 90% of all content shared by users on social media is video. The biggest challenge is how you can capture your audience's attention in the first 3 seconds.
At Social Media Week London Facebooks Creative Strategist, Kat Hahn quoted 'Not doing short video is not an option'. Brands who are not yet using video as part of their social media strategy need to start.
The way we consume video is changing. According to Sean O'Neal from Adaptly mobile, video is the number one fastest growing ad format in the world and has been doubling YoY. By 2020 video will make up 80% of all online consumer internet traffic and will eventually be the closest you get to a face to face conversation with your audience.
David Wilding, Head of Planning at Twitter said 'video isn't a strategy, it's a tactic'. Before you dive into video you need a strategy behind what you're doing. Make clear objectives and don't just use video for the sake of it.
We have seen Facebook, Snapchat, Instagram and Twitter all investing in video to help generate engagement and build followers. Use these tools such as Facebook Live and Instagram Live to create new and exciting content.
Recommendation: Soon almost all the content we consume will be video, therefore ensure all your video content is high quality and engaging. Research into exactly what your target audience is looking for and test different content to see what works best. You need to follow the rule of 'design for sound off, delight with sound on' – more people are starting to watch with the sound on and is still valuable.