Many YouTube users access the website to view videos from musicians and artists and from other users, but YouTube also features videos and advertisements from businesses. YouTube serves as a platform that business can use, along with other advertising tools, to inform consumers about their products or services.
1. Capturing Attention
Nothing beats a creative YouTube video to captivate an audience. The exposure any company can get on this site is extraordinary. A statistic from YouTube states that viewers watch hundreds of millions of hours of YouTube videos every day. Each minute, an estimated 300 hours of YouTube videos are uploaded.
2. High Traffic Volumes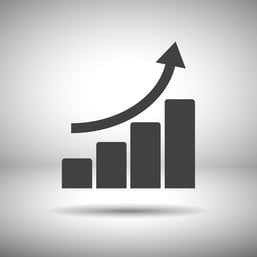 There are more than 1 billion users on YouTube and the number of hours each month that viewers are watching videos has been steadily increasing by 50% year over year. YouTube provides the best opportunity for your business message to reach millions of people that all have the potential of becoming prospective customers.
Not only does YouTube provide a cost-effective dissemination strategy, but its reach is far more comprehensive than regular television and cable stations.
3. Viral Marketing
YouTube provides many viral marketing advantages, from easily embedding videos on websites to sharing them on social media. Viewers constantly cycle and share videos with friends, co-workers and family members through these mediums. Many times, people that receive a YouTube video that has been passed on from a family member or friend share the video with others, thus creating a ripple effect.
4. Multiple Video Marketing Channels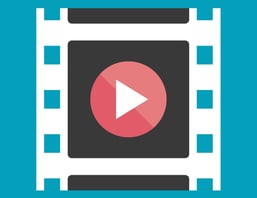 Creating and posting a YouTube video is a powerful asset to any online marketing strategy. The mass appeal and widely recognizable format makes it the perfect ground for staging a product or service.
Any business can benefit from YouTube's video suggestions and shares. This benefit of using YouTube in video marketing efforts is undeniably successful in this regard alone.
5. Search Engine Rankings
Google owns YouTube – and with good reason. Google acquired the social media giant as part of its overwhelming influential search and social media online presence. Used together, it is one of the most expansive and powerful of all the social media marketing strategies. This is because YouTube videos are ranked routinely high on Google's search pages.
6. Social Media Marketing Integration
YouTube videos are very easy to share online. This makes integrating them into any social media strategy plan just as simple. By distributing YouTube videos on other popular media sites such as Facebook, Twitter, LinkedIn, StumbleUpon, and Reddit, your business exposure can instantly increase exponentially. A statistic from DMR states that 323 days worth of YouTube videos are watched on Facebook every minute. The more popularity your YouTube video receives, the higher it will rank. As the video increases in popularity, the better the chance that associated links will be clicked, which will also grow your online business presence.
7. World-Wide Accessibility
YouTube is an international sensation, reaching countries around the globe. It is accessible anywhere, on a multitude of different devices, such as PCs, laptops, smartphones and tablets. In fact, about half of all views come from mobile devices. YouTube is available in 61 languages and is being used in 75 countries. About 60% of views on a video come from outside the country where it originated. Because of this level of availability, the exposure potential for your business video on YouTube continually provides one of the most effective marketing tools available – on a 24/7 basis each day.

Grab your FREEBIE here ⇒ https://goo.gl/GbFQJT
Grab your FREEBIE here ⇒ https://goo.gl/GbFQJT
Grab your FREEBIE here ⇒ https://goo.gl/GbFQJT
Don't forget to add your valuable suggestions in the comments section below. Thank you!
Source:
smallbusiness.chron.com
bluleadz.com